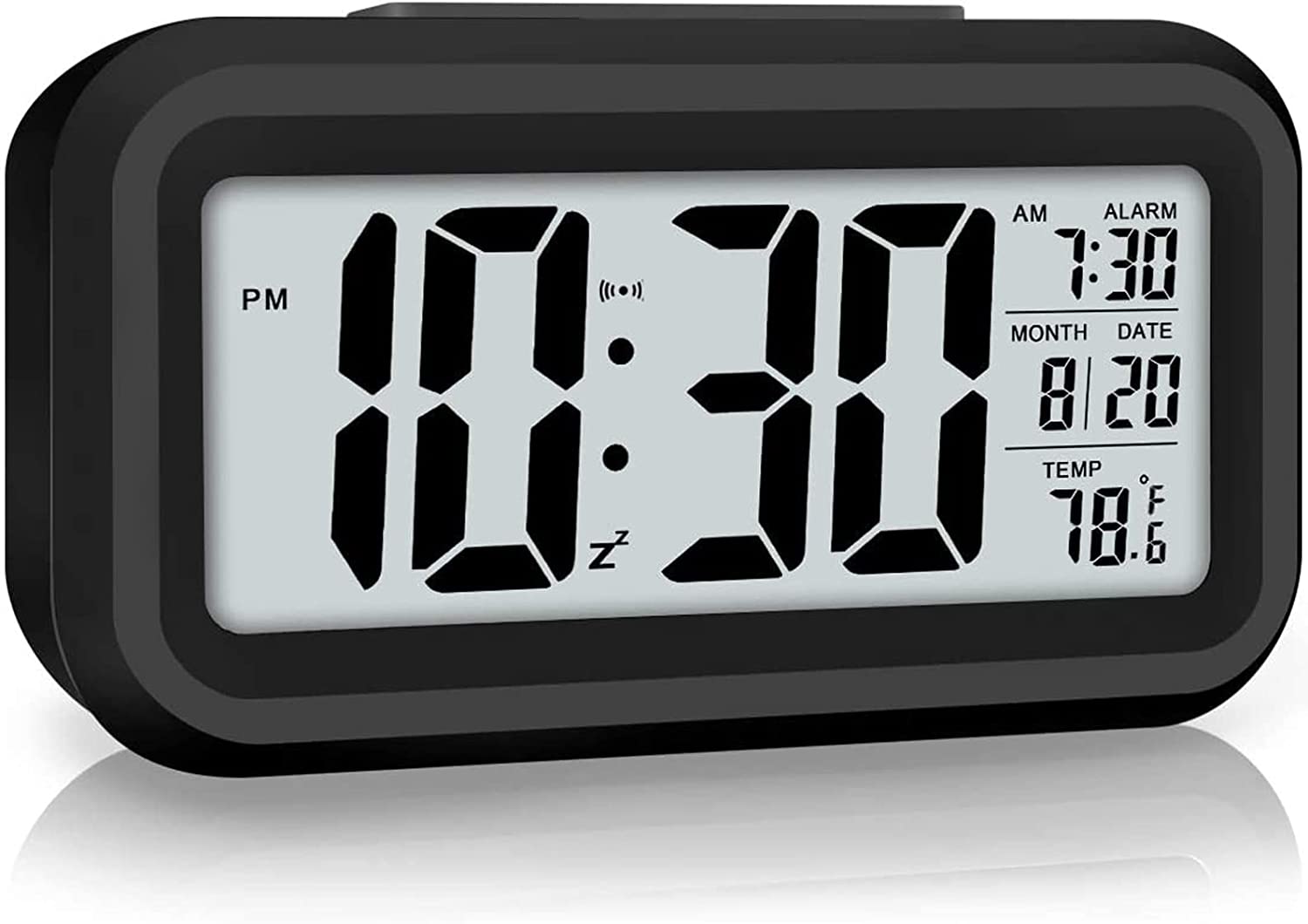 Looking for a new alarm clock? Pick up one of these Alarm Clock for Bedrooms, Smart Night Light from Amazon! It is on sale for $16.99.
57% Amount Paid
43% Amount Saved
A little about the product:
Large Display: Large display shows time temperature date and alarm, can be read easily.

Smart Light: The small clock has a built-in light, which illuminate a soft light to when placed in low light for you easy to read time. And the function can to toggled to ON or OFF options.

Ascending Alarm: The gradually faster beep noise which continues for 60 seconds is very helpful for waking us up in the morning. When the alarm ringing, press the top SNOOZE/LIGHT button which is easy to touch, you can get an extra 5-minute nap.

Easy Operation: The setting is very easy .

Multi-Function: It is powered by 3 AAA batteries (not provided), features large clear display,12-hour / 24-hour,indoor temperature,smart night light,easy for kids, teens and elders to use,bedroom bedside table alarm clock.