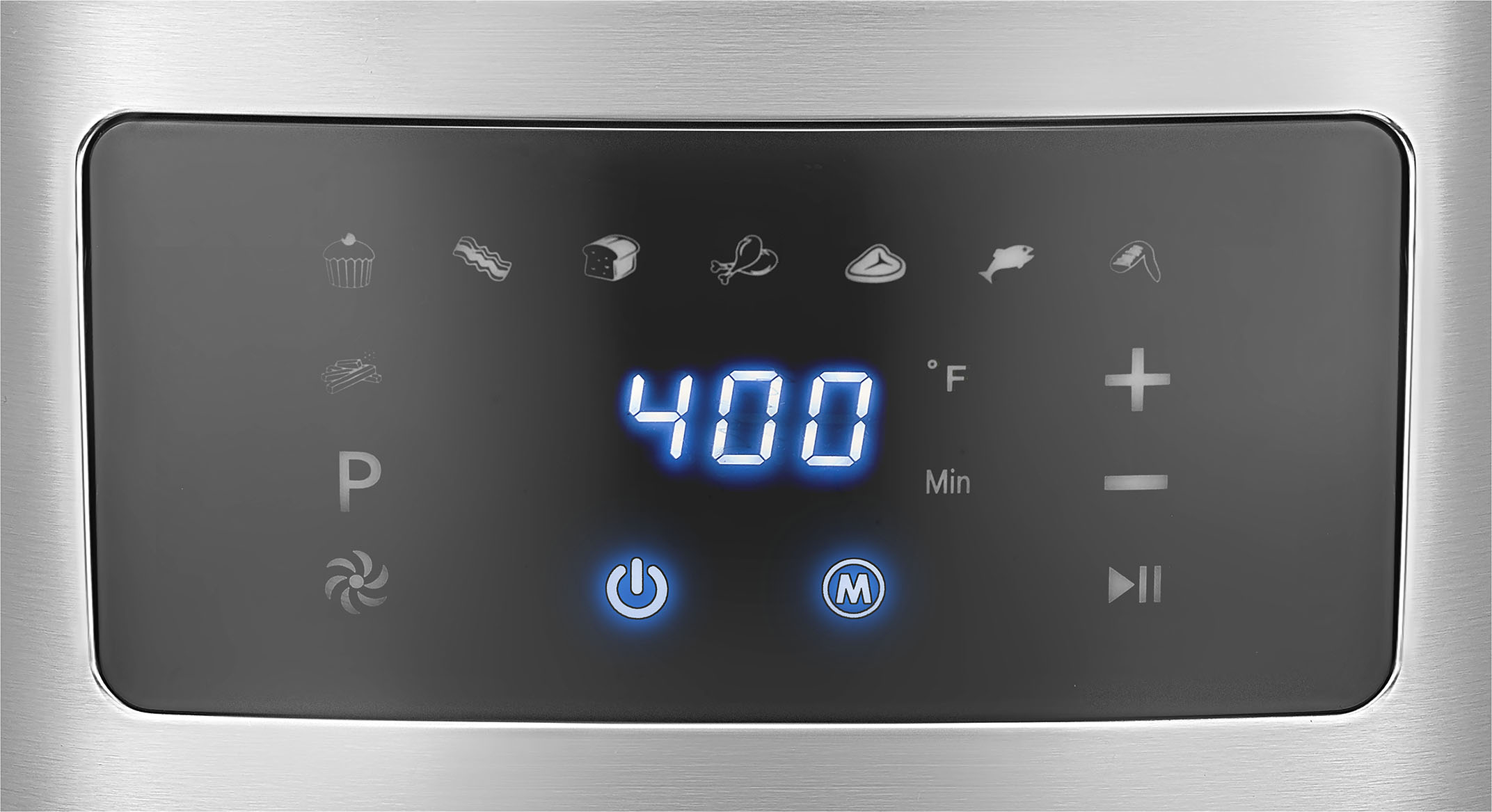 Looking for a new air fryer? Pick up one of these Insignia™ – 5 Qt. Digital Air Fryer – Stainless Steel from Best Buy! It is on sale for $49.99.
58% Amount Paid
42% Amount Saved
A little about the product:
Want to eat healthier without giving up the decadence of fried foods? The Insignia NS-AF5DSS2 5 Qt. Digital Air Fryer is your solution. By circulating hot air, this air fryer creates a crispy outer layer that locks in moisture. The technology roasts, bakes or fries your food using no oil, resulting in a tasty and healthier cooking alternative. A pre-programmed menu takes the guesswork out of cooking, providing you with cook times and temperatures for a variety of foods. Its BPA-free construction keeps unhealthy chemicals out of your food. And cleanup is easy with the dishwasher-safe basket and pan—no need to discard leftover oil ever again.
---
A healthier alternative to deep frying
Circulates hot air to cook food and form a crispy outer crust with no oil.
Roast, bake or fry
Temperature ranges from 180° to 400° F (82.2° to 204.4° C) to roast, bake or fry your favorite foods.
5-quart (4.7 L) basket
Holds 3–5 servings of food, helping you prepare a snack or meal for a group of people.
Digital control panel
Provides an easy interface to use preset food programs or adjust time and temperature.
Auto shut-off timer
Lets you cook your food from 0–60 minutes, automatically stopping when it's done to prevent overcooking.
Dishwasher-safe basket and pan
Makes cleanup easy so you don't have to scrub by hand.
Stainless steel design
Complements your other kitchen electronics, offering a clean and sleek look.
BPA free
Prevents unhealthy chemicals from leaching into your food.