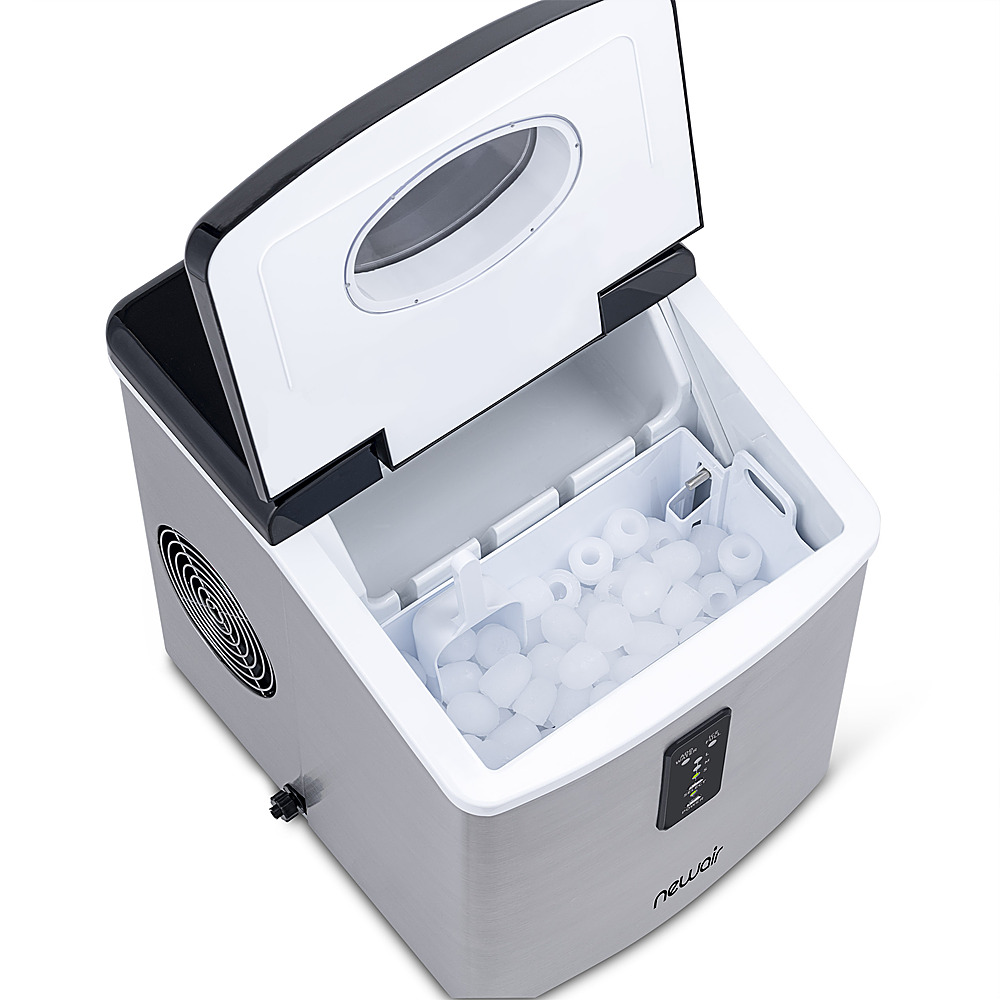 Looking for an ice maker? Pick up one of these NewAir – 28-lb Portable Ice Maker – 3 Ice Sizes – Stainless steel from Best Buy! It is on sale for $185.99.
71.53% Amount Paid
28.47% Amount Saved
A little about the product:
This NewAir Countertop Ice Maker keeps you in a steady supply of ice for entertaining at home or everyday use. This compact ice maker looks great in your kitchen, but is also versatile enough to make 3 sizes of ice for any occasion. This NewAir Countertop Ice Maker produces 28 pounds of bullet ice each day and keeps it cold in a well insulated storage compartment. Choose from four stylish colors: black, red, stainless steel or silver. 3 sizes of ice.
---
Countertop Design
The NewAir Countertop Ice Maker fits neatly on your kitchen counter and makes 28 pounds of ice each day to keep you stocked for all your entertaining needs. That's almost the same as purchasing three 10lb bags of store-bought ice in a single day.
Quick Ice
Need ice quick? The NewAir Countertop Ice Maker makes a new batch of ice every 10 minutes. Use the included scoop and removable ice tray to empty it regularly, and you'll have enough ice for any occasion.
3 Ice Sizes for Any Occasion
Choose from small, medium or large bullet ice at the touch of a button. Small ice is perfect for drinks, while large ice easily fills coolers for outdoor activities. When you're done, the ice maker is easy to drain and clean, for fresh and great tasting ice every time.
Simple, 2-Button Operation
There's no learning curve here! Simply turn the unit on and choose your ice size. Clear indicator lights let you know when ice is ready and when you need to add water without any guesswork.
Insulated Storage Compartment
Keep your ice colder for longer thanks to the ultra-insulated storage area inside this ice maker. Forgot about the last cubes? No worries. Water from melted ice drains back into the machine and is recycled in the next round of ice making.