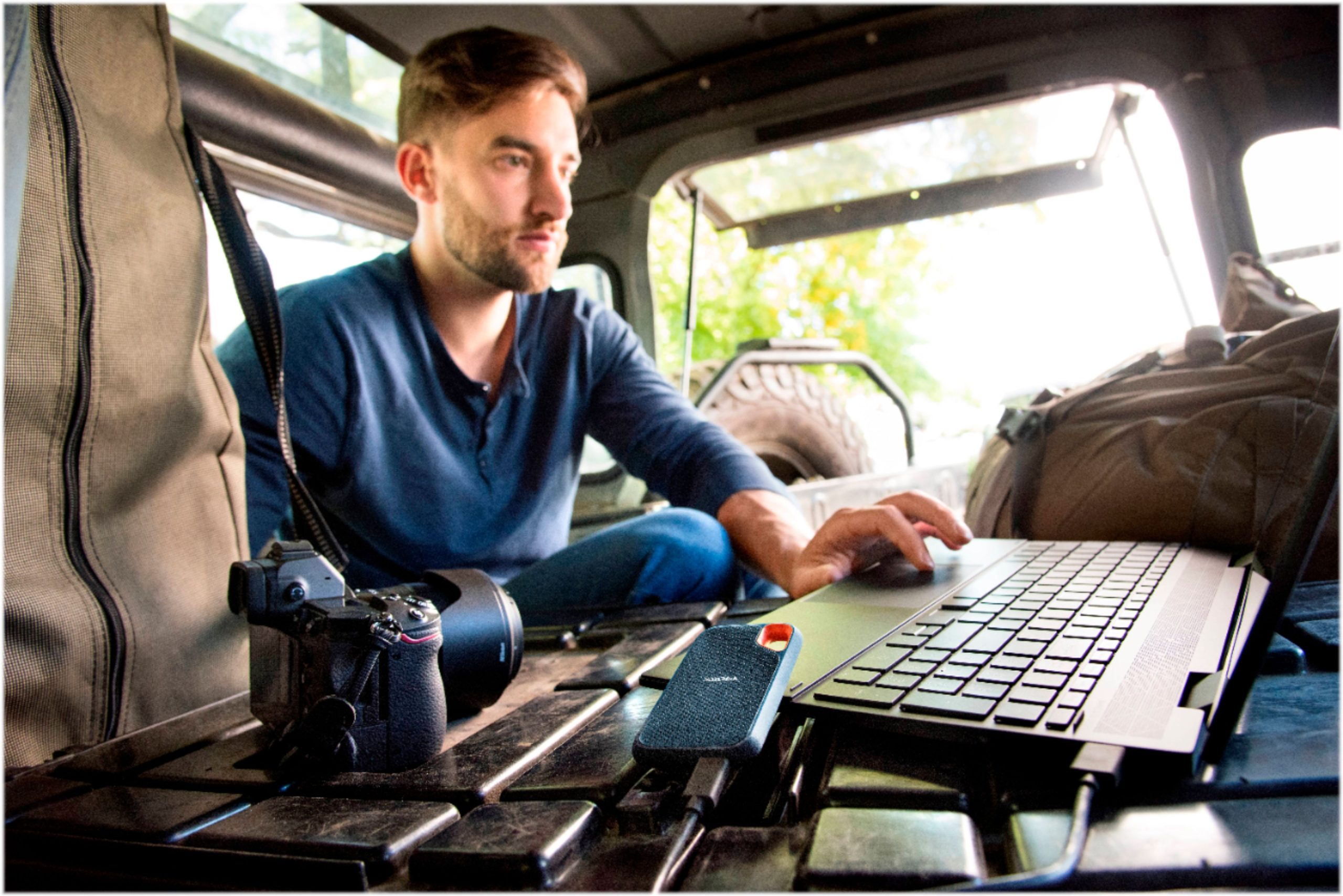 Looking to some portable storage? Pick up one of these SanDisk – Extreme Portable 2TB External USB-C NVMe Solid State Drive from Best Buy! It is on sale for $119.99.
57% Amount Paid
43% Amount Saved
A little about the product:
Keep records of memorable photos and videos with this SanDisk Extreme portable SSD. The 2TB storage capacity offers ample space for large files, while the read speeds of up to 1050MB/sec. offer speedy data access and transfer. This SanDisk Extreme portable SSD boasts USB Type-C and USB Type-A for quick setup and use with most devices and a pocket-size design for portability.
---
2TB storage capacity
Offers plenty of space to store your media library.
USB 3.2 Gen 2 Type-C interface
Ensures compatibility with a wide range of USB Type-C computers and smartphones for fast and easy backup.
Fast NVMe solid-state performance
Provides up to 1050MB/sec. read and 1000MB/sec. write speeds for a rapid response when updating files.
Reliable protection
Features drop protection, IP55 dust and water resistance, X-ray and shock resistance. Its durable shell provides additional protection.
Convenient carabiner loop
Secures the drive to your belt loop or backpack.
Hardware encryption
Helps keep your private content private.