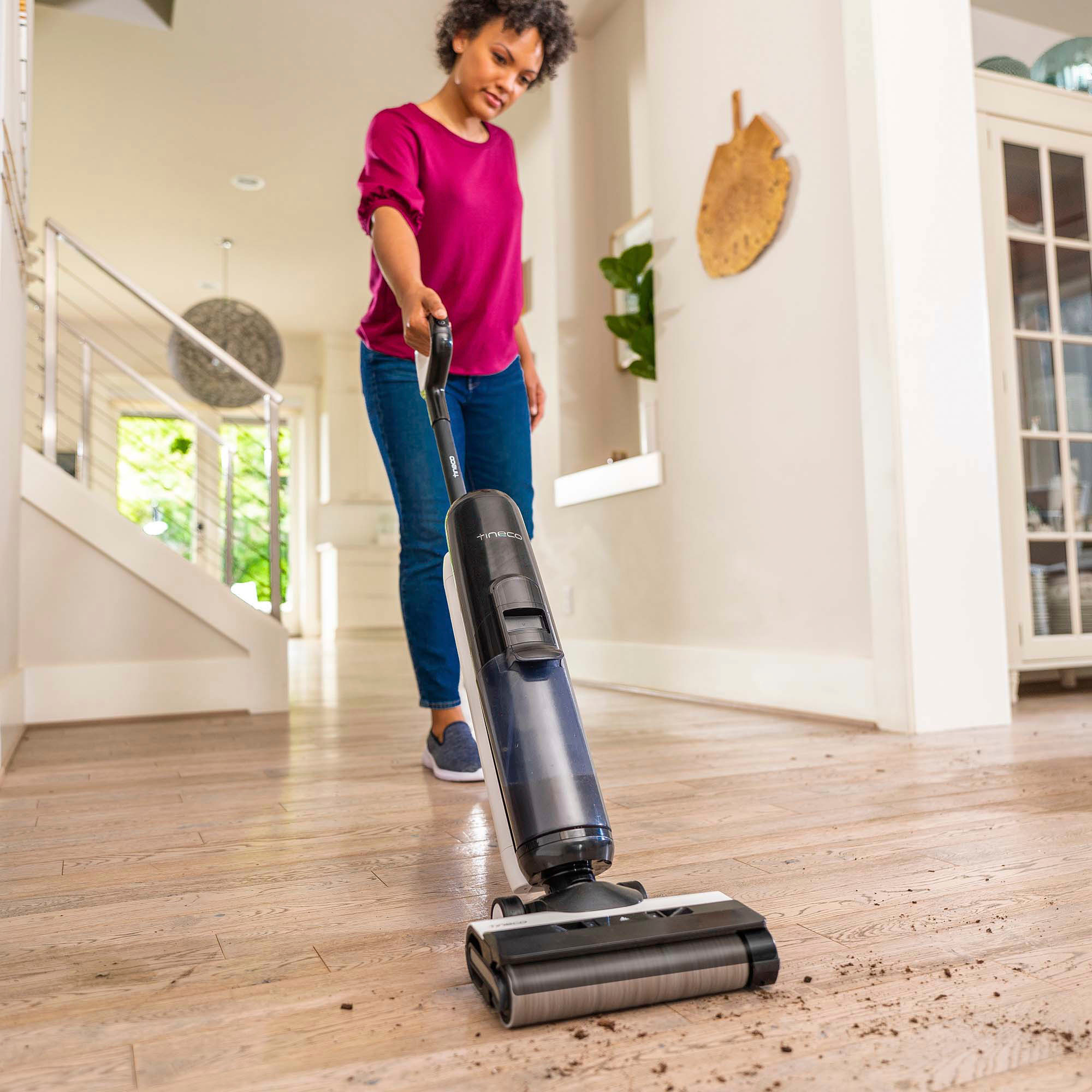 Looking for a new vacuum for hardwood floors? Pick up one of these Tineco – Floor One S5 Extreme Wet/Dry Hard Floor Cordless Vacuum from Best Buy! It is on sale for $429.99.
86% Amount Paid
14% Amount Saved
A little about the product:
---
The fastest way to clean hard floors
Mop and vacuum in one smart step, cut your cleaning time in half.
Suction Mode for Vacuuming Only
The Floor One S5 Extreme has three modes to customize your cleaning needs. Use Auto Mode for basic cleaning and Max Mode for your tough messes. Switch to suction mode to vacuum liquid and other wet messes without mopping.
Smarter = Cleaner
iLoop Smart Sensor Technology takes the guesswork out of cleaning by detecting dirt, debris, and other messes on your floors. Suction, roller speed, and water flow automatically adjust to your mess.
Know your floors are truly clean
Cleaning comes to life on the smart iLoop display. The ring on the full-color LED screen changes from red to blue when the floor is clean.
Enhanced edge cleaning
Exclusive brush head design cleans along baseboards and into corners.
Bigger tanks, longer cleaning
Up to 35 minutes of runtime thanks to smart battery optimization form iLoop. Larger capacity clean and dirty water tanks allow you to clean larger areas without interruption.
Quick drying, no streaks
No more waiting for floors to dry. Floor One S5 Extreme leaves your floors completely dry and streak free in minutes.
Continuous fresh water cleaning
The dual-tank system keeps clean and dirty water separate, so you're always cleaning with fresh water and solution, rather than pushing around dirty water with a traditional mop.
Self-cleaning, easy maintenance
The hands-free self-cleaning function automatically flushes the inner tubing and brush roller, for fast, mess-free maintenance.
App-connected convenience
Built-in app connectivity and helpful voice assistant monitors cleaning performance, provides helpful maintenance reminders cleaning reports, and other helpful resources.