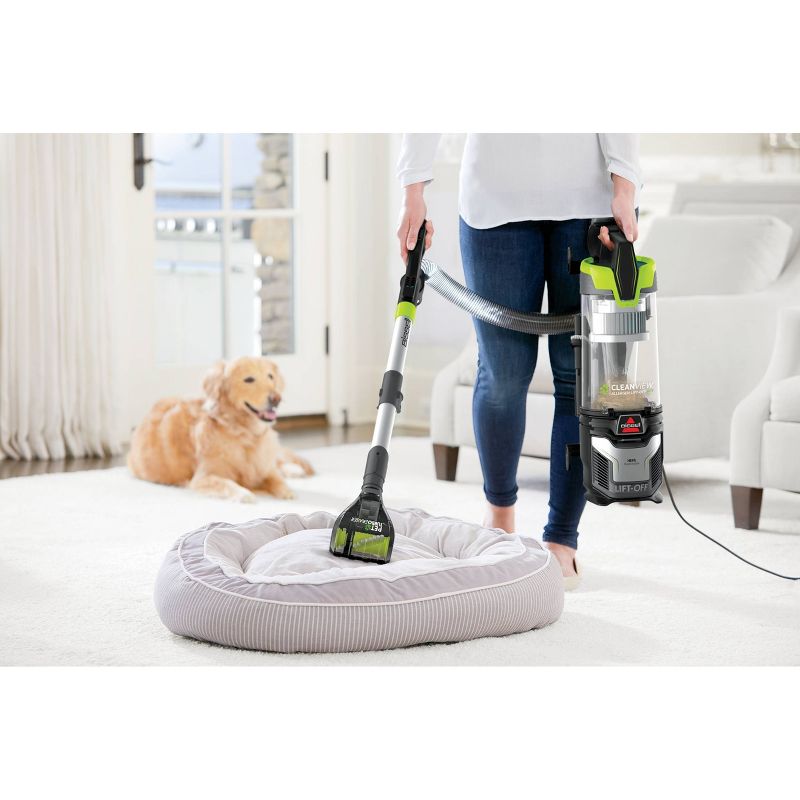 Looking for a new vacuum? Pick up one of these BISSELL CleanView Allergen Pet Lift-Off Upright Vacuum from Target! It is on sale for $169.99.
79% Amount Paid
21% Amount Saved
A little about the product:
BISSELL CleanView Allergen Pet Lift-Off is designed to give pet parents a quick, lightweight and convenient way to keep up with pet hair on multiple surfaces in their home.
The innovative Lift-Off Technology boasts a removable canister that lets you easily clean pet hair anywhere. It's also packed with pet cleanup features, like a HEPA Sealed
Allergen System, Tangle-Free Brush Roll, One Touch Easy Empty, and pet tools that store right on the vacuum. And this machine doesn't just clean up after pets, it helps save
them, too! BISSELL proudly supports BISSELL Pet Foundation and its mission to help save homeless pets. When you buy a BISSELL product, you help save pets, too. We're
proud to design products that help make pet messes, odors and pet homelessness disappear.