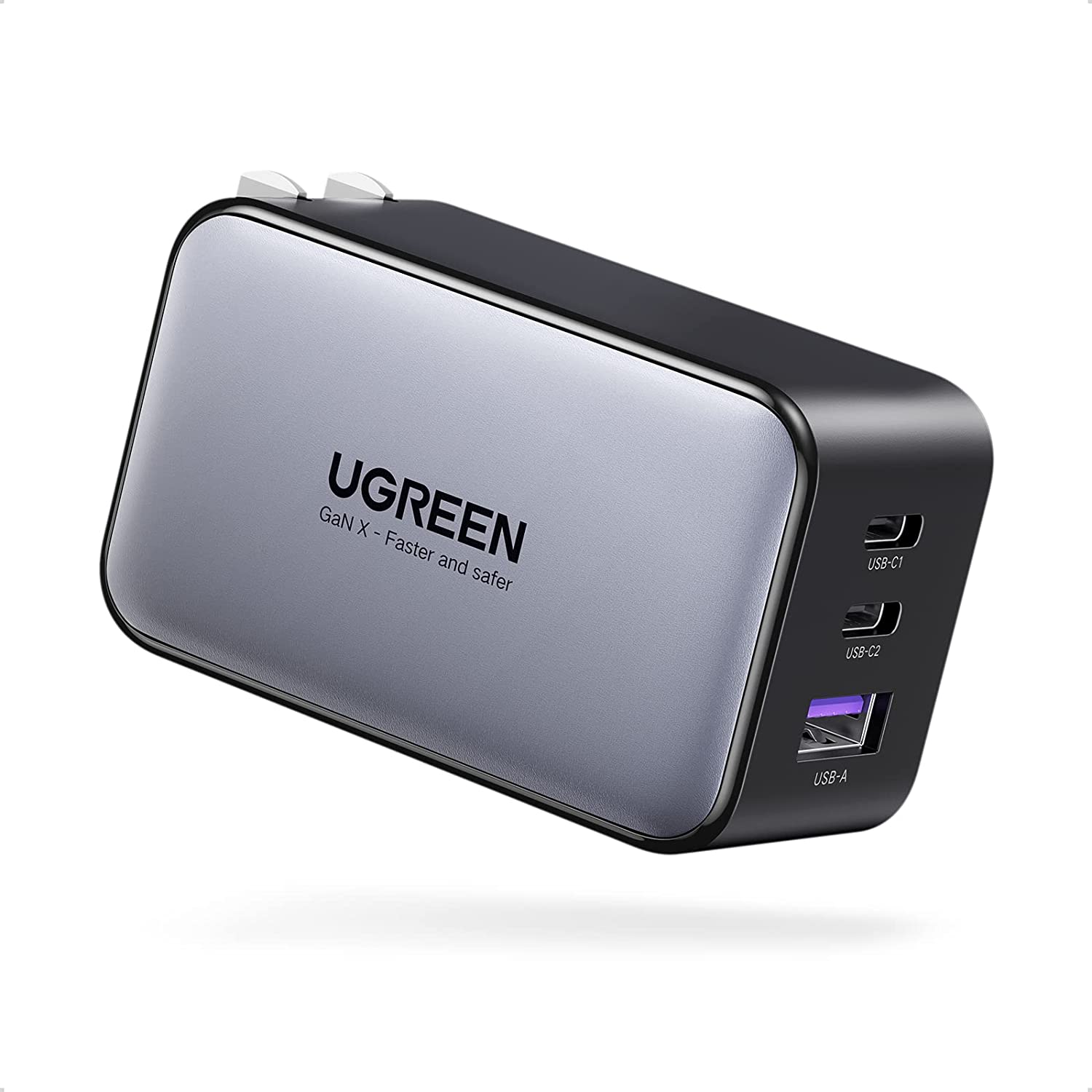 Looking for some smart switches? Pick up one of these UGREEN Nexode 65W USB C Charger – 3 Ports from Amazon! It is on sale for $32.49.
90% Amount Paid
10% Amount Saved
A little about the product:
One Charger for More Devices: The UGREEN 3-Port 65W USB-C charger provides an enormous 65W of charging power, that's enough to fast charge your phone, tablet, and laptop from a single charger.

High-Speed Charging: Connect a single USB-C device to get a 65W max charge, which charges your MacBook Pro 13″ 2020 from 0 to 100% in less than 2 hours, and charge the latest Galaxy S22 at 25W full speed. Note: PPS 45W is NOT supported.

Travel-Friendly Compact Design: Thanks to the cutting-edge GaN chip, the Ugreen 65W USB-C charger is 50% smaller than the original 61W USB-C charger and has a foldable plug to provide the best travel experience possible.

Battery Optimized: The UGREEN Intelligent Power Distribution Tech will intelligently allocate the power output to protect your product's battery healthy and make your devices last longer.

Wide Compatibility: The Ugreen 65W GaN USB-C charger provides fast charging to virtually all USB-A and USB-C phones, tablets, laptops, and more, including the MacBook Pro, MacBook Air, Dell XPS 13-inch, iPhone 13/13 Pro/13 Pro Max/13 Mini, iPhone 12 series, Galaxy S22 Ultra/S21/S20, iPad Pro, MagSafe, Pixel 6/6 Pro/5/4a and more electronic devices.